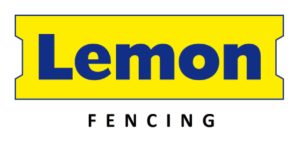 increase in organic traffic
increase in conversion rate
increase in online revenue
About Lemon Fencing
Lemon Fencing is a leading fencing supplier and contractor based in Essex, specialising in domestic and commercial fencing solutions. They also have a retail arm of the business that offers an extensive range of garden buildings and furniture.
The Problem
Lemon Fencing was facing several challenges, while the business had been well-established, their website didn't provide the leads or sales that they were looking for and they found that they weren't ranking well in search. The owners were looking for an agency to help them to focus their website, improve their search presence and to increase potential leads and sales.
Our Solution
When Lemon Fencing approached us for assistance in improving the digital presence. We reviewed the status of their website to develop an action plan and strategy of what aspects of the website needed to be updated to ensure that they achieved their business goals. The key issues that our initial review highlighted were:
The content on the site required optimising
The site needed the Call To Actions improve
The customer's journey through the site needed to be reviewed
There was no defined keyword strategy
Based on these issues, the main goals for the project was to drive organic traffic to the site, while also opening Lemon Fencing up to new potential customers and increasing their conversion rate to generate more sales and quotations.
What We Did
Created product category focused pages with keyword optimised copy to create new entry points for potential customers.
Updated and improved website call to actions to enable customers to move around the site and reach the product endpoints easier.
Established a new SEO strategy and used this to optimise onsite content and create focused pages for relevant keywords.
We revised and launched a new pay-per-click campaign to improve lead generation and attract high intent customers.
The Results
When we started working with Lemon Fencing they didn't have any form of Analytics on their site. However, in the three months since they enlisted our help they have seen continuous growth, including an increase in search visibility and has seen over 60% increase in Top 3 ranked keywords. Lemon Fencing has seen the revenue from the site increase by 606% with the monthly organic conversion rate increased by 80%.